15% OFF
First Time Service
Get your hardwood floors refinished or replace the old floor covering with epoxy floors with the help of insured and experienced company in Woodstock
(470) 481-0364
Request a Callback
Adept Hardwood Flooring Solutions in Woodstock
Properly fitted hardwood floors make a fine addition to your home – as well as any workplace where your goal is to impress your clientele. You can also get hard-wearing options such as vinyl and laminate flooring in addition to using us for expert hardwood floor installation in Woodstock.
You can arrange the fitting of solid or engineered wood floors from any leading supplier or manufacturer. And count on us to fit materials you've already purchased too.
Quality-guaranteed work from vetted and bonded professionals is only a phone call away.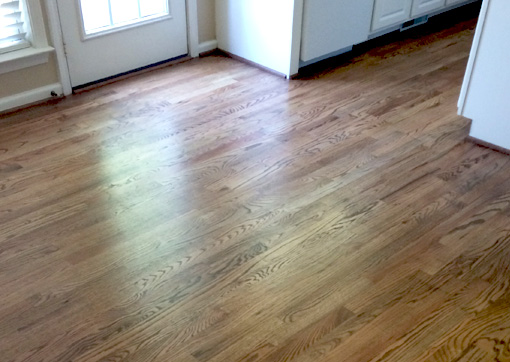 How Does Your Service Work?
Start off by meeting a specialist and finding out the best way to proceed. There's no cost or obligation to this – we simply send an expert around when it's most convenient for you. Options run from Mon-Sun, 8 AM to 8 PM.
You'll receive a fully costed quote after this appointment. Your service can then be set up to begin anytime from 24 to 48 hours after you've confirmed you're happy with your quoted rate. Simple!
Schedule a FREE Onsite Consultation
Hardwood floor installation, refinishing and repair in Woodstock – FAQs
Q. What sort of guarantees of quality do you provide?
If you mean actual guarantees – the policy which covers your service will protect you for the next 12 months.
However, if you mean how do we ensure that we always deliver quality, we work from the ground up. For a start, this means expert bonded staff – a team with the training, qualifications, not to mention the full insurance cover, to give you peace of mind.
We've been at the forefront of the hardwood floor installation industry in Woodstock for the past ten years, so we must be doing something right!
Q. Can you put in place materials I've already purchased myself?
Yes, we can. Simply tell us that you need an installation-only type service and we'll work with you to
build the most cost-effective quote.
Q. I'm looking for discounts and money off? Is there any discount you can give me?
Well, you might be in luck! We're currently offering 15% off for first-time clients in the Woodstock area. Talk to us if you haven't used us before – your discount will include the entire scope of the work you need to get done.
You can also book our additional services – such as professional carpet cleaning to literally polish off your home improvement work – and enjoy a 20% discount.
How to book?
Four Easy Steps
Contact Us
We will schedule your on-site quote when it is convenient for you and least disruptive to your schedule!
Onsite Visit
We present you the quote, after our specialist visit your place
Start
We can start a service within 24 to 48 hours after presenting the quote!
Guarantee
1 year full guarantee for our services!
David's Hardwood Flooring Woodstock – Skillful Flooring Services
David's Hardwood Flooring Woodstock
Address: 127 Mill Park Chase Woodstock, GA 30188
Phone: (470) 481-0364
Mon-Sun: 8:00 am – 8:00 pm
Schedule a FREE Onsite Consultation