Quality Hardwood Flooring Repair
Limited Offer:
15% OFF
For First Time Service
Make your damaged hardwood floors look new with David's Hardwood Flooring in Atlanta. Refresh your floors or change the look with of your home.
(470) 705-6478
Quality Hardwood Flooring Repair
Limited Offer:
15% OFF
For First Time Service
Make your damaged hardwood floors look new with David's Hardwood Flooring in Atlanta. Refresh your floors or change the look with of your home.
(470) 705-6478
Dents & Scratches Filling
Damaged Planks Replacement
Squeaks & Poor Fitting Fixes
Hardwood Floor Repair and Refinishing in Atlanta, GA
A water spillage might have resulted in cupped hardwood flooring in your kitchen. Hard wear and tear in your reception area might have completely buckled hardwood floors you own. Complete replacement might not be necessary though. What if you could get hardwood floor repairs in Atlanta – and get them fast? Always knowing that they would restore your wooden floor to perfect condition.
David's Hardwood Flooring makes this easy.
Call now and we can send a fully qualified, insured and bonded professional to first assess and then treat your flooring. If you need to know more about the final quality of hardwood floor replacement or restoration you'll see, just ask. We collect feedback and references from our previous clients as a matter of course.
Our experts always inspect the area first. After the assessment, they remove and replace the required pieces only. When hiring David's Hardwood Flooring you can be sure that your hardwood flooring will be repaired without losing its genuine look.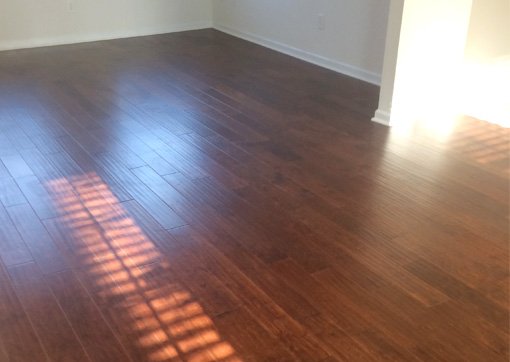 Wood Floor Repair Service- What to Expect?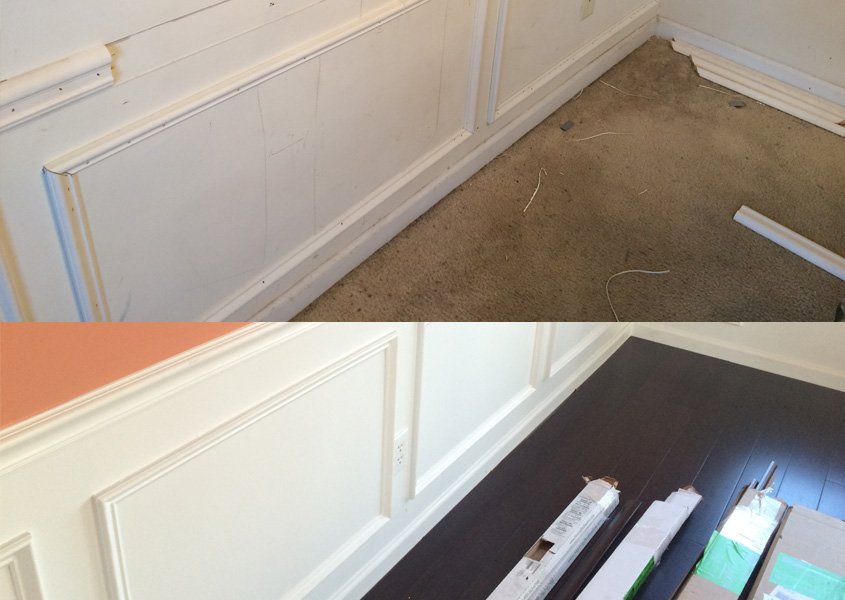 The first step is always to have one of our professionals meet you onsite. They can give you all of the information you need and then provide a free, no-obligation quote on the work your floor requires. You can arrange for one of these onsite consultations to take place Mon-Sun, 8 AM to 8 PM at (470) 705-6478
Then, once you've accepted your quote, you can get repair work to begin within 24 hours. Perfect if it's an emergency!
More than a decade of experience at the leading edge of the industry
All hardwood floor repair services we deliver in Atlanta are followed by cleaning of the working area
Your newly repaired floor is guaranteed for the next year
Relax in the knowledge that fully insured and bonded specialists complete every service
Get 15% OFF your service if this is the first time you've used us
Schedule a FREE Onsite Consultation
Types of hardwood floor repairs and restoration – Frequently Asked Questions
The precise damage or wear that your floor has suffered will determine the approach and techniques your specialist team will use to address it. Here's what our other clients have needed to know before booking:
Q. Can you fix my type of damage?
Some of the most common types of harm we see include:
Water damaged hardwood flooring – which needs repair and sometimes replacement.
Buckled hardwood floors – these usually need replacement, but repair is sometimes possible.
Cupped hardwood flooring – caused by excess water soaking into the floor.
In all cases, by having one of our experts visit you onsite you will know the best – and most cost-effective – way in which to proceed.
Q. What exactly will my service include?
In short, everything you need depending on the type of harm your flooring has come to: moving all furniture and rugs which might be in the way, assessment of your floor's condition, the actual repair, undercutting or replacement of door jambs, baseboards and other trim, installing transitions, and repositioning furniture.
Q. Can you use materials I've already purchased myself?
Some clients already have materials leftover from their floor's original fitting or have sourced replacement sections themselves. If this is you, we are always happy to provide professional installation of those parts.
Or, you might simply know that your floor needs attention but not know what to do next. In this case, we're perfectly positioned to help you too.
Q. How else can you help put my property back to rights?
Sometimes, damaged wooden floors are only a part of your problem. That's why we also offer carpet repair services to our clients in Atlanta metropolitan area. On these occasions, we've found it's useful to get the professional carpet cleaning as well.
Book this as part of your hardwood floor replacement services in Atlanta and enjoy a 20% discount every time. You can use us in both commercial and domestic properties with equal ease.
How to book?
Four Easy Steps
Contact Us
We will schedule your on-site quote when it is convenient for you and least disruptive to your schedule!
Onsite Visit
We present you the quote, after our specialist visit your place
Start
We can start a service within 24 to 48 hours after presenting the quote!
Guarantee
1 year full guarantee for our services!
Schedule a FREE Onsite Consultation