15% OFF
First Time Service
Get any wooden floor polished back to its best. Sand back and then put down a new layer of protective, aesthetically pleasing wax. Whatever professional attention you need in terms of hardwood floor refinishing in Atlanta, you can get it here.
(470) 705-6478
Request a Callback
Experienced Hardwood Floor Refinishing and Restoration in Atlanta, GA
The highly trained, qualified and bonded specialists on the team who'll be treating your floor have been at the forefront of the industry for the past ten years. They know how to provide hardwood floor restoration which beings your floor back to its best in short order.
Need to know more about what your floors will look like afterwards?
Request the feedback and references we've received from our other clients. We're always happy to show off the results we'll give you.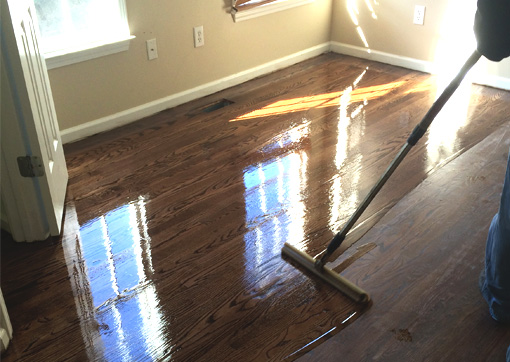 Why use us for hardwood floor refinishing?
Get an onsite consultation at (470) 705-6478 with one of our experts at any convenient time – Mon-Sun, 8 AM to 8 PM.
You'll get all of the details you need during your consultation – including the standard which your floor can be brought back to and the best approaches to use to get it there. There's no cost or obligation.
Professionals with over a decade's experience at the top of the industry
Complete cleaning up of the area afterwards handled as part of your service
Your service can begin within 24 hours of you agreeing you're happy with your quote
Rest easy knowing that you're protected for an entire year after your service is finished
Bonded, fully insured specialists are the only kind we employ
What Does the Floor Refinishing Service Include?
If you have already decided to restore the look of your solid or engineered hardwood floors then you should be aware of the main steps of floor sanding and refinishing. You can see a short guide with the main actions below:
Removing the shoe molding;
Containing the dust;
Rough-sanding floor;
Vacuuming floor;
Fine-sanding floor;
Sanding and finish-sanding corners and edges;
Vacuuming up the dust;
Applying finish (varnishing);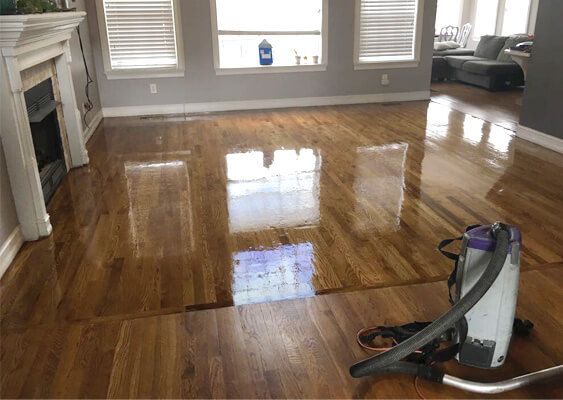 Schedule a FREE Onsite Consultation
How your floor will be restored – Frequently Asked Questions
The precise techniques and approach that your specialists will use will depend on those which will get you the results you're looking for. Sometimes you will prefer to prioritise hardwearing qualities and the protection of your floor. Otherwise, a gleaming, magnificent sheen might be your goal. Perhaps you want both – or more.
Our other clients have often asked us:
Q. What precise types of floor restoration do you offer?
You can use us for:
Hardwood floor polishing
Waxing of existing floors
Oiling of any wooden floors
Hardwood floor sanding
Q. Can you use finishing materials I've already purchased?
If you have already purchased the oils, wax or polish you wish us to use, do please let us know. We usually prefer to use products of a certain quality, but will always be glad to accommodate your wishes if you've already selected products which you prefer.
Q. Exactly what will I get as part of my service?
Everything that's required to bring your floors back to top condition: removal of all furniture from the area, filling of any gaps or cracks in the hardwood, gentle dustless sanding, application of wax and odorless, eco-friendly finish, and the final replacement of furniture.
Q. Can you do more than restore the wooden areas of my floor?
Hardwood floor restoration services are often required as part of a larger cleaning job. For this reason, we've found it's easier if we offer linked services which you might need at the same time.
Many of our clients are also looking for high-quality carpet cleaning for their commercial or domestic premises. Book it at the same time as the other work we're doing for you and enjoy a 20% discount.
How to book?
Four Easy Steps
Contact Us
We will schedule your on-site quote when it is convenient for you and least disruptive to your schedule!
Onsite Visit
We present you the quote, after our specialist visit your place
Start
We can start a service within 24 to 48 hours after presenting the quote!
Guarantee
1 year full guarantee for our services!
Schedule a FREE Onsite Consultation