Water Damage Restorations In Woodstock, GA
Limited Offer:
15% OFF
For First Time Service
(470) 705-6478
Water Damage Restorations In Woodstock, GA
Limited Offer:
15% OFF
For First Time Service
(470) 705-6478
Prompt Water Damage Service in Woodstock
Water damage to a home or commercial building in Woodstock can happen in a variety of ways. From broken pipes to a natural disaster, it's important to understand the impact of water damage and find a good water damage restoration company to help remediate the damage.
flooding interior's not uncommon to encounter a situation where a homeowner wakes up in the morning to find their entire basement flooded with water due to a broken pipe. Environmental issues as well as the age of the home and pipes can cause them to burst unexpectedly. While no natural disaster may be involved, a flooded basement or room can certainly lead to a disaster if not cleaned up properly.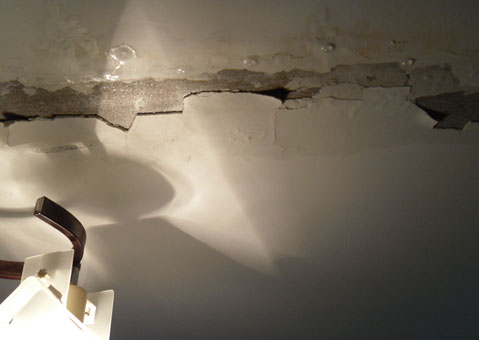 A good water damage restoration provider does more than restore personal belongings. In addition, most cleanup providers work directly with homeowner's insurance companies so there is little paid out of pocket from the owners. A good clean up service will help you fill out documents and file claims correctly. Many insurance providers work hard to give you only the minimal amount. Save the stress by asking if a restorer provides these additional services.
Flooding is a common problem that affects many low-level homes. Severe water damage will last for years if water restoration is not done. Seek restoration services if you have a severely damaged home or office. First, it's important to know about the process so you make the most out of it.
After a flood hits, one of the first, immediate steps is to dry the area. Leftover pools of water will form mold and mildew that creates health problems. The spores are easily transmitted through the air and cling to all kinds of surfaces. As soon as possible, promote the circulation of air. Use fans, windows and dehumidifiers to control the amount of moisture in the room. Place dryers directly in front of curtains and garments. Once mold appears, the problem gets taken to an entirely different level.
Schedule a FREE Onsite Consultation
During a severe natural disaster, a flood can form within minutes and erase many years of memories. Too much water will ruin properties and destroy ecosystems. Whether you have a flooded basement or front lawn, you are likely to need a water restoration expert like David's Water Damage Restoration. There is no comparison between a restoration professional with years of experience and an uninformed homeowner.
You can also book our water damage specialists in Acworth, Alpharetta, Canton and Cumming
How to book?
Four Easy Steps
Contact Us
We will schedule your on-site quote when it is convenient for you and least disruptive to your schedule!
Onsite Visit
We present you the quote, after our specialist visit your place
Start
We can start a service within 24 to 48 hours after presenting the quote!
Guarantee
1 year full guarantee for our services!
Schedule a FREE Onsite Consultation