Water Damage Restorations In Suwanee, GA
Limited Offer:
15% OFF
For First Time Service
(470) 705-6478
Water Damage Restorations In Suwanee, GA
Limited Offer:
15% OFF
For First Time Service
(470) 705-6478
Immediate Water Damage Restoration in Suwanee
David's is your local Suwanee water restoration and flood damage, expert. When you've suffered a tragedy such as a flood in your home, give us a call.
When your property sustains damage following a flood or natural disaster, you need an experienced team to come in and help pick up the pieces. David's Water Damage Restoration in Suwanee specializes in damage repair, and our goal is to help you recover your property as quickly as possible.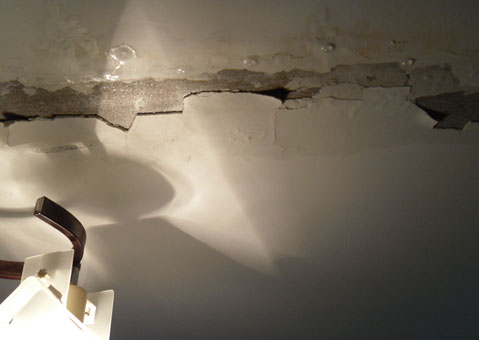 Dealing with property damage can be overwhelming. Let our experienced Suwanee water damage repair professionals help you begin the recovery process and help mitigate the loss to the greatest extent possible. Once we arrive on the scene to assess the damage at hand, we'll take the time to answer all of your questions while working efficiently to come up with a recovery plan. Our damage repair specialists understand what you're going through, and we'll do whatever we can to make the situation as easy on you as possible.
Water Damage Restoration Suwanee
If you've had flood or water damage to your home or office's carpet or wood or laminate flooring, give us a call as soon as you can – with our emergency hotline, we're available any time of the day or night. Our carpet experts will come right out to assess the damage and then get right to work on drying the area with our state-of-the-art equipment.
As a service to our customers, the following are the most important things to do while you're waiting for us to arrive on the scene of the water damage:
If it's a major flooding spill, turn off your source of electricity. You don't want to electrocute yourself. We can provide portable generators for our equipment and light for you.
If you can, locate the source of the leak and try to shut it off.
If the water damage is coming from a contaminated source, such as sewage lines, leave the area immediately to avoid getting sick.
Remove as many water-damaged items as you can from the area, determining what can be thrown out and what can be dried and kept.
If the water looks to be clear and clean, sop up as much water as you can using non-dyed linens, towels or blankets.
Our fast, efficient, courteous team will be at your flood- or water-damaged site sooner than it will take you to finish going through this list, but it will give you a head start and help you get organized for the clean-up.
We hope you never have to use our service – but if you do, we're happy
Schedule a FREE Onsite Consultation
The sooner you call for help following a disaster, the better the chances of a successful damage repair effort. So whether your property has sustained minimal or significant damage, don't delay. Call on the team at David's Water Damage Restoration in Suwanee, and let us help you through this difficult time. You can also take advantage of our water damage restoration procedures in Tucker, Woodstock, Acworth and Alpharetta
How to book?
Four Easy Steps
Contact Us
We will schedule your on-site quote when it is convenient for you and least disruptive to your schedule!
Onsite Visit
We present you the quote, after our specialist visit your place
Start
We can start a service within 24 to 48 hours after presenting the quote!
Guarantee
1 year full guarantee for our services!
Schedule a FREE Onsite Consultation