Water Damage Restorations In Acworth, GA
Limited Offer:
15% OFF
For First Time Service
(470) 705-6478
Water Damage Restorations In Acworth, GA
Limited Offer:
15% OFF
For First Time Service
(470) 705-6478
Water Damage in Acworth can occur suddenly, and work needs to start immediately to prevent further damage. Without timely water extraction from a skilled team, a structure can become irreparably damaged by flooding or sewage backup. Cleanup is the next step, and a thorough restoration can get your property back in shape. When you need Acworth water damage restoration, count on David's Water Damage Restoration.
Your home and business are in good hands with our 24/7 flooding or plumbing damage and repair service. We are on-call to prevent property damage from a broken sewage system and to implement a thorough sewage backup cleanup strategy. One of the most important tasks in any water damage project is to quickly extract the water to prevent further damage and contamination.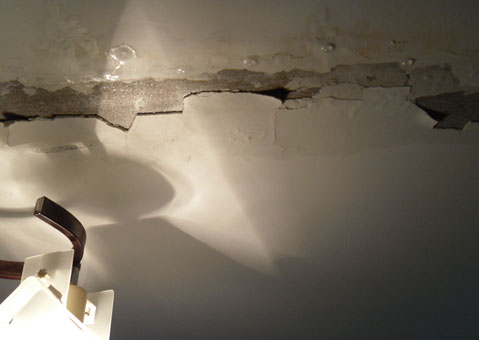 About David's Water Damage Restoration Acworth
David's Water Damage Restoration in Acworth. is a full-service water damage remediation company with a long history of service and traditional hard work. Our affordable pricing and guaranteed completion have made us the go-to area company for any need. Talk to us today about our full suite of services, suitable for any need, which includes all of the following:
Experienced Acworth Water Damage Restoration
The water extraction industry has a three-level "CAT" scale for determining the level of contamination in water, and our restoration services are ready to handle every level. CAT 1 water usually derives from clean-water plumbing damage, and repair can proceed without extensive decontamination.
While CAT 1 water does not necessarily pose a hazard if consumed by humans, leaving standing water or soaked carpeting will inevitably lead to further contamination, including molds.
Clean standing water often worsens to CAT 2 when flooring and wall materials leech into the water. This makes consumption or contact with the water a non-fatal hazard for humans. All of our water extraction specialists have the training and equipment to safely remove this water to prevent further harm.
A CAT 3 water hazard is often declared after a natural disaster or a sewage backup. Cleanup of this hazardous wastewater requires both meticulous attention to detail and speed. For this reason, only the most professional teams are trusted with this type of mitigation. Rely on our years of experience providing this service when you need guaranteed mitigation.
Schedule a FREE Onsite Consultation
Water Extraction and Remediation, Including Contents Cleaning
Our company recently invested in a full-content restoration department. With the help of the latest technology, including the full Fireline™ Ultrasonic Cleaning System, we are able to restore items damaged by water. We provide full service from start to finish, carefully removing the damaged item from the area to be cleaned, and then returning it back to its place in your home or business.
You can also count on our water damage restoration services in Alpharetta, Canton, Cumming and Decatur
How to book?
Four Easy Steps
Contact Us
We will schedule your on-site quote when it is convenient for you and least disruptive to your schedule!
Onsite Visit
We present you the quote, after our specialist visit your place
Start
We can start a service within 24 to 48 hours after presenting the quote!
Guarantee
1 year full guarantee for our services!
Schedule a FREE Onsite Consultation