Water Damage Restorations In Alpharetta, GA
Limited Offer:
15% OFF
For First Time Service
(470) 705-6478
Water Damage Restorations In Alpharetta, GA
Limited Offer:
15% OFF
For First Time Service
(470) 705-6478
Water Damage Alpharetta, GA
Damage to property that is caused by water is called water damage. Even though Water doesn't necessarily cause damage to most materials at contact, it can activate various destructive processes in materials and structures by prolonged exposure. The destructive processes activated or sustained by water can range from rotting to mold growth, to cross-contamination.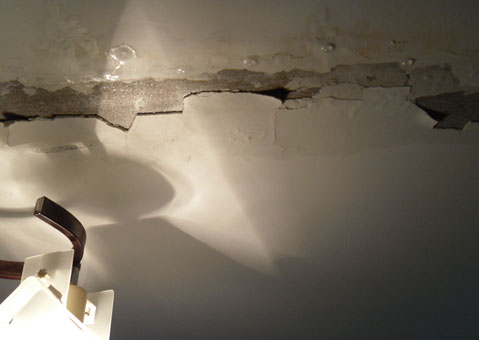 Reduce The Consequences of Water Damage
Water damage can be an expensive problem to solve, but there's good news! You can lessen the damage and reduce the threat of even worse consequences by calling a water damage restoration or a water damage mitigation company immediately. Getting professionals on site is key to accurately assessing the damage as well as the cost. Most water damage mitigation and water damage restoration companies are available 24-7 and can be on site quickly during emergency situations.
By calling David's for water damage restoration in Alpharetta, you can ensure a 27-minute response, professional and courteous service, experience in insurance company billing contractor, extensive water damage restoration experience, etc.
Other Water Damage Restoration Services
Some of the problems mitigation companies can help solve our mold detection, mold removal, water clean-up, flood clean-up, sewage removal, sanitization, wet materials removal, extraction of contaminated water, and deodorization. Besides some of the services listed above our local Alpharetta technicians can handle small and large water removal projects, drying and dehumidifying as well as removing debris and rearranging furniture as needed to ensure the job is done thoroughly. Our mitigation company can even help with removal and replacement (commonly referred to as demolition) and rebuilding and/or waterproofing and erosion control.
Should You Call a Water Damage Restoration Company?
A lot of people don't know the extent of water damage caused by small leaks, moisture, etc. For that reason, many homeowners are reluctant to call in professionals and think they can do it themselves. If the damage is, in fact, minimal, it may be unnecessary to hire a company to mitigate it. However, most mitigation companies will come out and give an assessment for free or for a minimal fee. Remember: when in doubt, call David's Water Damage professionals in for an assessment. It's better to be sure, especially when mold, continuing leaks, and other additional problems can cost thousands to repair.
What To Do When You Have a Water Damage
First of all, if you have a dehumidifier, you can start getting the moisture out of the air. Fans and heaters can help raise and circulate moisture into the air for faster dehumidification. As usual, when working with electrical appliances, keep safety in mind—especially when water is present.
You can also take other steps when applicable. Remove curtains and other linens as well as area rugs and throw pillows, etc. to be cleaned or aired out. Fan out books, open suitcases, and spread out the garments that are in your closets. Remove art and pictures from the wall to prevent moisture from getting captured underneath them. Wipe off all wooden or plastic furniture and open the drawers and doors to them. Empty their contents and spread everything out. Put on the air conditioning or heat (depending on the season) to help circulate the air. Prop furniture up on blocks to prevent water damage.
Though it's a great idea to mop up excess water on floors and sop up moisture from wet carpets, it's NOT a good idea to use an ordinary vacuum cleaner to suck up water. Only use vacuums that are specifically designed for water removal or leave it to the professionals. Also, lifting the carpet may cause that carpet to shrink once it's dry. There are companies that know how to minimize this shrinkage of your carpet as well as those that can resize the carpet by stretching it.
Immediate water removal is important when dealing with any kind of flood or water damage. The longer you wait, the more damage can occur, the worse the damage will likely be, and the more dangerous the situation can become due to mold, fungus, rot, bacteria, and parasites. The best thing to do is call a water damage restoration company—day or night—so they can assess the damage (again, this is typically free or well worth the nominal charge) and advise you on how to proceed. It's best to know EXACTLY what you're facing before you decide how to move forward. Always ask questions, and have them explain the necessary procedures to you before you make decisions. But acting quickly and being thorough can often save your possessions (and your wallet).
Schedule a FREE Onsite Consultation
Since most water damage companies will work with you on pricing or payment options, it's almost always best to seek professional help—even if it's just to rent equipment and have a technician answer your questions.
You can have many questions answered by calling David's Water Damage Professionals in Alpharetta at (470) 705-6478
You can also order our water damage restoration services in the following areas: Canton, Cumming, Decatur and Dunwoody
How to book?
Four Easy Steps
Contact Us
We will schedule your on-site quote when it is convenient for you and least disruptive to your schedule!
Onsite Visit
We present you the quote, after our specialist visit your place
Start
We can start a service within 24 to 48 hours after presenting the quote!
Guarantee
1 year full guarantee for our services!
Schedule a FREE Onsite Consultation