Full Water Damage Restoration in Tucker
If your home or business has water damage, it's important to treat the damaged areas quickly. A good Tucker water damage restoration company can save you a great deal, while also reducing any unneeded stress. Our water damage service, with an experienced team of professionals, has years of experience in water damage repair. We restore homes and businesses back to their original pre-loss condition to make the affected area look brand new. We utilize our state-of-the-art technology and equipment, which focuses on restoring your space!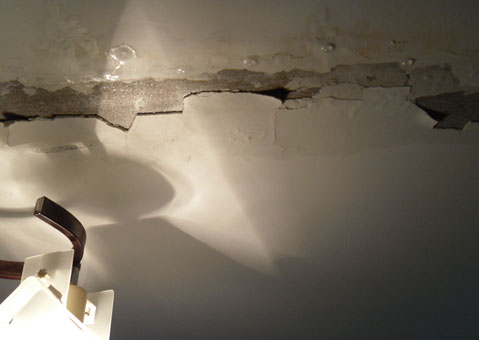 Water damage can become a structural hazard as well as a health hazard to you and those around you. If treated quickly, you can minimize the damage, reduce restoration costs and prevent growth of mold and other contaminants.
Is your home or business water damaged? Our Water Damage Service is on site within 30 minutes and is available 24/7 with our emergency response team, so we can address the situation immediately and provide only the best water damage restoration services.
When you're the victim of water damage, our Tucker rapid response team can be on-site within 30 minutes! Our water damage repair professionals have years of experience!
Assess The Water Damage
We begin our process by assessing any flood damage or water damage before we begin.
Water Extraction
The second stage is to extract all the water inside the home or business thoroughly. This is the start of the water damage or flood damage restoration. Our water damage and flood damage services are just the beginning step.
Drying
Once the water has been extracted using our equipment, we carefully dry contents and walls inside your home, while checking for bacterial growth, and removing all odors, mold, mildew, dirt, and dust in the home. This is one of the most important steps in the process because mold and mildew, if not properly removed, can have serious health consequences as well as cause structural hazards.
Water Cleanup/Flood Cleanup
Once those steps have been thoroughly accomplished, our team removes any contaminated debris! When everything is cleaned up, your water-damaged area will look brand new!
As a water damage restoration company in Tucker, David's understands that water damage and flood damage are emergencies. We are dedicated to quick response with water damage repair and flood damage repair. Call us today for water damage service and flood damage restoration.
We use only the latest and most effective equipment when restoring businesses or homes back to pre-loss conditions. Air movers, blowers, dehumidification machines, air scrubbers, moisture meters, as well as disinfectants, sanitizers and odor control purifiers guarantee that we can make your home look brand new without any structural damage.
We work with many insurance companies and bill at insurance rates. We work with contractors, public adjusters, and management companies. We use our expertise to guide you through the claim process.
Schedule a FREE Onsite Consultation
Help is just a phone call away. Call us now at (470) 705-6478. We also offer water damage restoration in the following areas: Woodstock, Acworth, Alpharetta and Canton
How to book?
Four Easy Steps
Contact Us
We will schedule your on-site quote when it is convenient for you and least disruptive to your schedule!
Onsite Visit
We present you the quote, after our specialist visit your place
Start
We can start a service within 24 to 48 hours after presenting the quote!
Guarantee
1 year full guarantee for our services!
Schedule a FREE Onsite Consultation