Water Damage Restorations In Cumming, GA
Limited Offer:
15% OFF
For First Time Service
(470) 705-6478
Water Damage Restorations In Cumming, GA
Limited Offer:
15% OFF
For First Time Service
(470) 705-6478
Nobody expects to be affected by a natural disaster. Most home and business owners are not prepared for a natural disaster or the resulting damage it can leave behind. Fortunately, David's Water Damage Team can help to quickly and efficiently restore your home and your life with professional water damage restoration in Cumming. With 24/7 availability, you can count on us to respond to your emergency needs in no time. Since our foundation in 2014, we have maintained our commitment to providing our customers with the best experience possible and will do all that we can to get you through this process in as little time and with as little stress as possible. Along with providing the services, you need to regain control of your home, we can also assist with the insurance claims process by offering expert insurance representation at no additional cost to you.
David's Water Damage offers trusted Cumming water damage restoration services that you can count on. Throughout our years in business, we have discovered a number of ways to save our customers time and money when it comes to restoring or repairing their homes after a natural disaster, fire, or flood.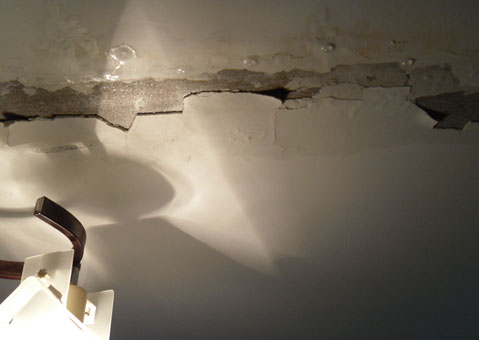 We are proud to offer the following selection of helpful services and solutions:
 Some of our trusted equipment and water removal treatments include the following:
State-of-the-art water removal equipment
Antibacterial and antimicrobial treatments
Effective deodorizing and sanitizing treatments
Professional dehumidifying products
Schedule a FREE Onsite Consultation
Once we have helped to restore your home, it is important to take measures to prevent another similar problem from happening again. We can provide the information and solutions you need to better protect your property from exterior elements. For instance, our basement waterproofing services can help to prevent a future flood in your basement, without heavily affecting your livelihood or wallet.
Whether your home has been flooded due to a basement leak or a storm has wreaked havoc on your basement or foundation, we've got you covered. There is no restoration project too large or complex for our highly skilled and experienced professionals.
Disasters can happen at any time of the day or night. We are available 24 hours a day, 7 days a week, to meet your needs, right when you need us most. We will arrive on the scene quickly and will get to work right away to help minimize the damage and prevent the problem from becoming worse with time.
You can count on David's Water Damage's 24/7 emergency response team to attend to your needs in no time. We are available all day, every day to assist you and your family throughout this difficult time. Just give us a call at (470) 705-6478.
You can also book our water damage restoration services in Decatur, Dunwoody, Holly Springs and Johns Creek
How to book?
Four Easy Steps
Contact Us
We will schedule your on-site quote when it is convenient for you and least disruptive to your schedule!
Onsite Visit
We present you the quote, after our specialist visit your place
Start
We can start a service within 24 to 48 hours after presenting the quote!
Guarantee
1 year full guarantee for our services!
Schedule a FREE Onsite Consultation