Water Damage Restoration Smyrna, GA
Over 10 years of experience is what David's team of professionals has when compared to the other water damage restoration firms. You can completely trust us when it comes to water damage repairs. We work with a team of dedicated professionals and advanced technology machinery to work out any kind of project giving the most desired results within the least time possible. With an office in Smyrna, we are now available for help 24/7.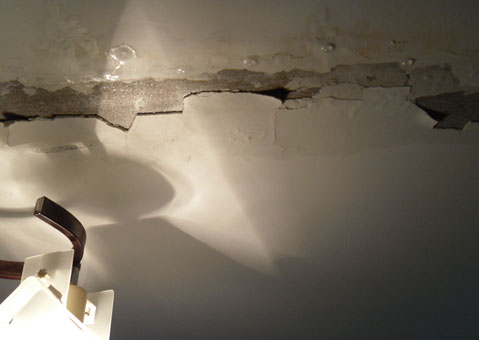 David's Hardwood is a well-recognized Restoration and Remodeling Company with franchises in different areas of Atlanta. We are now available to the people of Smyrna too with our wide range of services that include water damage restoration. We provide contents cleaning and complete set of renovation services to any kind of property. Timely services are an added benefit with us.
Commercial Water Damage Restoration Smyrna
Are you looking for a professional service to restore your commercial property after a calamity? Then come just give us a call. At David's, we promise to deliver you the desired results within the least time possible. Our team of professionals is always ready to work out on any kind of wrecked property and can put in their innovative ideas to give their best in commercial damage repairs and renovation. David's Water Damage in Smyrna offers professional cleaning and emergency restoration services for commercial property owners who require refurbishing their property back to a normal state after calamities. We are a 10 years old company with experienced professionals who have worked on several commercial damage restoration projects and delivered the best results. Timely services are an added advantage with us.
Residential Water Damage Restoration Smyrna
Right from top-to-bottom content cleaning to the reconstruction of the wrecked structure we can provide the complete range of residential water damage restoration services to help the people in Smyrna to recover from water. You can completely trust us and our services because the experience or knowledge of our professionals is just unmatchable.
Schedule a FREE Onsite Consultation
Your Emergency. Our Response.
No matter what kind of restoration services you need, David's Water Damage Restoration in Smyrna is the best place to call. If you need someone to assist you immediately, call (470) 705-6478.
We also provide water damage restoration services in Stockbridge, Stone Mountain, Suwanee and Tucker
How to book?
Four Easy Steps
Contact Us
We will schedule your on-site quote when it is convenient for you and least disruptive to your schedule!
Onsite Visit
We present you the quote, after our specialist visit your place
Start
We can start a service within 24 to 48 hours after presenting the quote!
Guarantee
1 year full guarantee for our services!
Schedule a FREE Onsite Consultation