Water Damage Restorations In Sandy Springs, GA
Limited Offer:
15% OFF
For First Time Service
(470) 705-6478
Water Damage Restorations In Sandy Springs, GA
Limited Offer:
15% OFF
For First Time Service
(470) 705-6478
Water Damage Sandy Springs, GA
Maybe it was a broken pipe, a faulty sump pump, or even a weather event. Whatever the reason, you now have a flood and water damage to go along with it in your home. Anyone who has been through a situation such as this can tell you how stressful it can be. You worry about the condition of your home going forward, you worry about your bills, and you worry about the state of your belongings, as well as whom you can trust to partner with you to clean up this mess. In an already unexpected and frustrating situation, you want to make sure you choose the right company to help you get through this challenge. For water damage repair in Sandy Springs and surrounding residents call David's.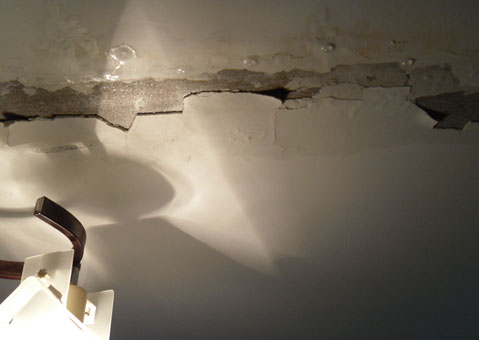 David's quickly offers the water damage repair Sandy Springs' residents need. They make this stressful time easier on you in many ways. They offer a free damage assessment, so you know exactly what needs done. They will bill your homeowners insurance directly, taking this sometimes cumbersome burden off of your to-do list. They are fully licensed and certified in the state of Georgia, so you know you can trust them to do the job. They use the best equipment and offer full disaster recovery in many different types of storm and water events. Not only do they offer residential services, but commercial and industrial services as well.
When you contact David's services, either via their website or telephone they will respond in minutes. Their professional team knows that the sooner they respond to such emergencies, the better the outcome. Water damage and flood emergencies can happen to anyone for just about any reason; toilet overflows, appliance leaks, sewage backups, floods from weather events, and broken pipes. No matter what caused your water damage, David's is here to repair and restore your home or place of business.
Schedule a FREE Onsite Consultation
For water damage repair Sandy Springs and surrounding residents time and time again choose David's as the trusted provider to help them clean up the mess and move on with their lives. They can also be trusted to perform mold remediation, and take care of fire and smoke damages in homes and businesses. They specialize in all types of restoration after many types of disasters. You can also book our water damage restoration services in Smyrna, Stockbridge, Stone Mountain and Suwanee
How to book?
Four Easy Steps
Contact Us
We will schedule your on-site quote when it is convenient for you and least disruptive to your schedule!
Onsite Visit
We present you the quote, after our specialist visit your place
Start
We can start a service within 24 to 48 hours after presenting the quote!
Guarantee
1 year full guarantee for our services!
Schedule a FREE Onsite Consultation