Water Damage Restorations In Lawrenceville, GA
Limited Offer:
15% OFF
For First Time Service
(470) 705-6478
Water Damage Restorations In Lawrenceville, GA
Limited Offer:
15% OFF
For First Time Service
(470) 705-6478
Water Damage Restoration in Lawrenceville, GA
From homes flooding to serious fire damage we have seen it all. Our company specializes in water damage restoration in Lawrenceville services. We are the company to call when water is gushing from pipes in walls, ceilings, floors, or yards. We don't just extract the water but we restore homes to their prior condition.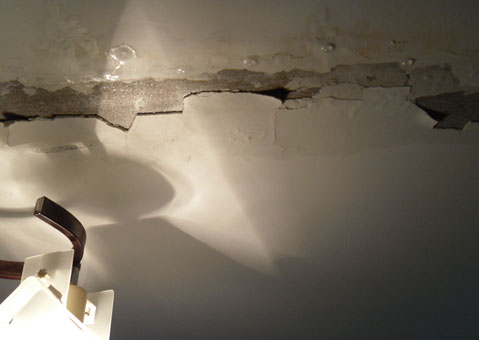 About Our Restoration Company
Lawrenceville's David's Water Restoration is a unique company in the industry of mitigation or damage restoration services. Why? Because our company is with you from A to Z during the emergency and water damage restoration process. We don't just get rid of the problem we solve the problem and make it as if it never happened.
What does this look like?
If your home has flooded, it means that we are there quickly to start extracting water. We work fast in order to insure that your home receives as little damage as possible. The longer water sits the more damage it can do to your home or business.
After the water is gone we work at drying everything. If there are any stains or smells, we get rid of them. If your home or business has had any structural damage because of the water, we can repair and restore it to what it was before. From top to bottom and from side to side we remove and repair!
Lawrenceville David's Water Restoration is ready for your call 24 hours a day and 7 days a week. We are ready to take your call and dispatch our team of professionals with our equipment to make your emergency go away.
We Do Water Damage Restoration in Lawrenceville
Water Damage Restoration
You have come to the right company for water damage restoration services. We are a comprehensive water damage restoration company in Lawrenceville. Our services go from A – Z when it comes to water damage restoration in Lawrenceville. Here is a brief list below with explanations of what we do when it comes to dealing with flooded homes:
Water Removal
The first task is to extract or remove the water as quickly as possible from the home or business. The longer water has to sit the more damage that will take place. We have both the manpower and equipment to extract any and all the water from your property and we take the job seriously. Our goal is to make your emergency as damage free as possible.
Drying
With the water completely gone our company can then start drying the home or business. This often includes drying carpet, walls, floors, and structural material. Like extracting the water, getting everything dry is equally as important. We have a lot of equipment that we use to stop the moisture from damaging your property even more than it already has.
Damage Removal
As hard as we work our customers can almost always expect some loss. Of course, every job is completely unique to itself. We offer damage removal services. For example, if your walls, floors, ceilings, etc are too damaged we are the company that removes the damaged material from the home.
Restoration, Repair, Rebuild
We have been in the restoration/repair business for 40+ years. We are confident in saying that we are really good at making what is old or destroyed look new and beautiful again. We can repair and rebuild all aspects of the home or building. Again we want to get our customers' lives back to normal as quickly as possible while maintaining or improving their previous living space.
Schedule a FREE Onsite Consultation
Again we are ready to answer your phone 24/7 days a week and 365 days of the year. Nobody knows when disaster is going to strike but we do know that we are ready for it. We handle everything from water to mold. We remove, repair, rebuild, and restore.
We look forward to your call but more importantly, we look forward to turning your emergency into an emergency solved. We love our clients and we love what we do for them. You can also take advantage of our water damage restoration services in Marietta, Norcross, Roswell and Sandy Springs
How to book?
Four Easy Steps
Contact Us
We will schedule your on-site quote when it is convenient for you and least disruptive to your schedule!
Onsite Visit
We present you the quote, after our specialist visit your place
Start
We can start a service within 24 to 48 hours after presenting the quote!
Guarantee
1 year full guarantee for our services!
Schedule a FREE Onsite Consultation