Water Damage Restorations In Kennesaw, GA
Limited Offer:
15% OFF
For First Time Service
(470) 705-6478
Water Damage Restorations In Kennesaw, GA
Limited Offer:
15% OFF
For First Time Service
(470) 705-6478
Water Damage Restoration Kennesaw, GA
Unlike other companies who may leave you to do the water damage restoration work in Kennesaw yourselves, we'll go above and beyond to make sure you're comfortable in a home that not only is dry and decontaminated but one that looks good, too! We pride ourselves on our quality work and attention to detail and can recommend professionals for in-home rebuilds, restoration and even improvement.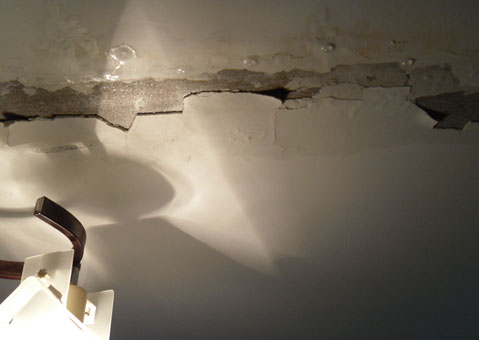 Invasive vs. Non-Invasive Restora
Our Water Damage Restoration technicians in Kennesaw won't take unnecessary actions in order to hastily dry your property. We will not waste your time in an attempt to run up your homeowner's insurance claim. We guarantee that we will use our experience and knowledge obtained through continued education in the Water Damage Industry to determine the best available drying method for your home or office. Our restoration technicians will routinely take drying readings to determine when drying equipment must be removed AND if the drying log shows that the area was dry on day 3 of drying, you or your insurance company do NOT have to pay for the 4th day!
When possible, our technicians use leading technologies and techniques to perform non-intrusive drying, so you can have one less thing to worry about. We only remove materials that are ruined, dangerous or materials that inhibit drying. Non-intrusive drying is made possible by the use of very specialized equipment and knowledge obtained through certification in addition to regular water damage restoration in Kennesaw.
For example, in some instances, hardwoods and other expensive materials damaged by fresh water can be dried in place. Here is the difference between standard water damage Restoration and non-Intrusive restoration. Call (470) 705-6478 to rescue your hardwood floors!
David's water damage restoration specialist in Kennesaw will do the following: command his crew to remove it all, dry the area, purchase the replacement material, and re-install. In the end, you or your insurance company will end up having to pay for removal and disposal (some call it demolition), and survive 3-4 days of drying (it is pretty much a standard, the equipment is loud and makes the temperature in the area really high), choose the materials, wait for them to arrive (while living in a disarray), have patience for a few more days that the installation and final touch-ups will take.
Schedule a FREE Onsite Consultation
Applied Structural Drying
When our water damage restoration specialist has additional certification called Applied Structural Drying, he will be able to do the following: establish what can be dried in place without sacrificing safety and quality, spot the areas where air must be forced into the structure, determine and install appropriate equipment, finish the touch-up. Yes! Touch-up is all that is usually necessary. Negative: drying process may take an extra day. Positive: no lengthy rebuild process, overall lower bill, minimum intrusion.
There's no job too big or too small! We have commercial customers who rely on us to do mitigation and repair work on multiple properties as well as customers who just want their baseboards replaced and painted. No matter what your rebuild needs are, David's Water Damage technicians in Kennesaw will be happy to accommodate you!
We can also provide you with water damage restoration in Lawrenceville, Marietta, Norcross and Roswell
How to book?
Four Easy Steps
Contact Us
We will schedule your on-site quote when it is convenient for you and least disruptive to your schedule!
Onsite Visit
We present you the quote, after our specialist visit your place
Start
We can start a service within 24 to 48 hours after presenting the quote!
Guarantee
1 year full guarantee for our services!
Schedule a FREE Onsite Consultation