Water Damage Restoration Holly Springs, GA
Look no further for a highly skilled Atlanta, GA, plumber. The professionals from Davids should be your first call for your all your residential or commercial plumbing needs. We provide our clients in Atlanta, GA, with high quality workmanship and excellent customer service at all times. There are a number of reasons one may need the services of professional plumbing contractors. The plumbing of your home should be reliable to maintain a happy and healthy environment. When you work with us, we'll help you maintain a regular service schedule and maintenance program to help insure the longevity of your plumbing systems. When things go wrong, you can count on us to arrive quickly to address your needs.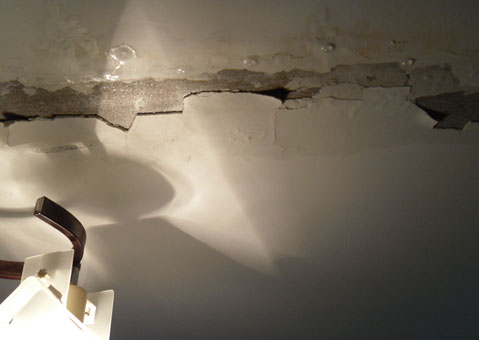 David's Expert Restoration Services in Holly Springs
Whether you have sustained water damage or have recently had a home fire, our staff is here to help. We are experienced in a multitude of restoration services, and we can even provide relief for the long-term effects often experienced such as the development of harmful mold. Here are some of the services we offer:
Advanced drying technology and services
Protecting Your Investments
Your home is likely one of your largest financial investments, and you need to preserve its integrity at all costs. However, when you attempt to take care of Holly Springs fire and water restoration tasks on your own, you are putting your investment at risk. Unless you have a background in restoration, and, the latest tools and technology, it is very?unlikely?you?ll be able to contain, and, fix the problem?correctly.
Our staff is here to help. We can assess the damage and help you plan out the restoration process one step at a time. We will also provide a free, in home quote so that you can understand all the costs?involved? We understand this is a stressful time.?We're here to offer fire, smoke damage, water, and mold removal restoration services. Most
Importantly, we're licensed, insured, and available to service both business and home owners in the Holly Springs area.
Why Choose David's Water Damage Holly Springs?
Finding the right company to do business with is not always easy. If you live in a well populated area, there are usually several different companies to choose from. Here are some of the top reasons why you choose us.
We are Experienced Professionals
The corner stone of our business is our staff. Every staff members is appropriately qualified and/or certified when applicable. We strive to improve the health and well being of all of our staff members because we believe when our staff is happy, healthy and well compensated it shows in how they interact with our customers.
We are Competitively Priced
We're competitively priced but our service goes above and beyond.
We Stand Behind Our Work
We're dedicated to providing the best possible service for an affordable price. We promise that we'll meet or exceed your expectations with the service, or we'll do everything in our power to make you happy.
We are Committed to Quality
We won't settle for anything but the best and neither should you. We believe that anything worth doing is worth doing right.
We will Respect Your Time
We never overbook our schedule which helps us meet your appointment time, on-time and it also allows us plenty of time to spend with you. We don't like being rushed and we never want you to feel rushed when you're with us.
Schedule a FREE Onsite Consultation
Call us (470) 705-6478 now to start getting your home or property back to its original condition!
How to book?
Four Easy Steps
Contact Us
We will schedule your on-site quote when it is convenient for you and least disruptive to your schedule!
Onsite Visit
We present you the quote, after our specialist visit your place
Start
We can start a service within 24 to 48 hours after presenting the quote!
Guarantee
1 year full guarantee for our services!
Schedule a FREE Onsite Consultation