Water Damage Restorations In Atlanta, GA
Limited Offer:
15% OFF
For First Time Service
(470) 705-6478
Water Damage Restorations In Atlanta, GA
Limited Offer:
15% OFF
For First Time Service
(470) 705-6478
Emergency Water Extraction Atlanta, GA
Flooding and the resulting standing water present some of the most difficult cleanup challenges in Atlanta. Regardless of the cause of the flooding – heavy rain, broken pipes, or a malfunctioning dishwasher – it is best to remove standing water as quickly as possible.
We are ready, 24/7, to respond quickly to your water extraction needs, whether they involve a flooded basement or several inches of water in the living room. The longer the wait before water removal is done, the greater the chance that bacterial growth will occur, which could present health risks. David's equipment handles the job quickly and effectively: Gasoline-powered pumps are used when an electrical hazard exists. Sump pumps can remove even deep water from basements fast. Dehumidifiers, heaters, and high-powered air circulators help to complete the drying process.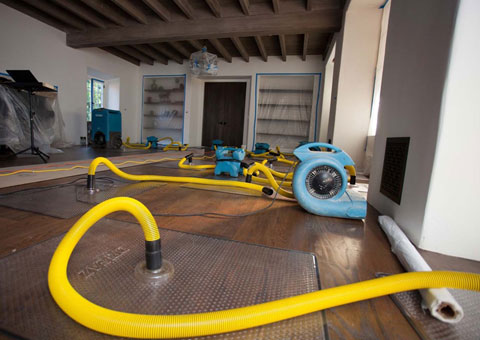 Water Extraction Carpet Cleaning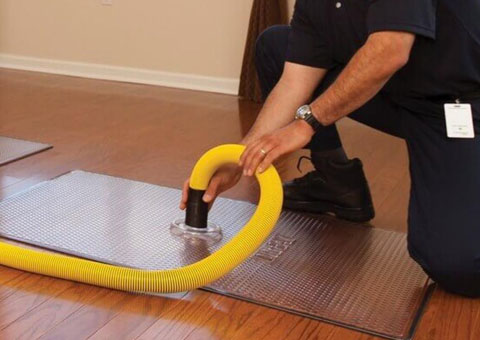 When carpeting has become saturated by standing water, it is vital to clean and dry the carpet or rug as quickly as possible – bacteria contamination can result in a carpet having to be discarded all together. David's uses advanced removal hot water methods, and our skilled technicians to dry and clean your carpeting:
Powerful wet/dry vacuums will remove as much water as possible after the pumps and drying apparatus are finished.
Hot water, often called steam cleaning, performs a dual function by not only cleaning the carpet but also by removing even more water.
Anti-browning treatments will help prevent water staining.
Any carpet that has been submerged in cold water will need to be sanitized before further use, and the products David's uses will help to destroy any pathogens that may be present.
As a final treatment, your carpeting will be completely deodorized to remove any unattractive odors.
The proper treatment and restoration of carpeting after flood or water damage has occurred is best handled by David's professionals who have the equipment, cleaning and sanitizing agents, and knowledge to safely and thoroughly return your carpeting to a usable state.
Schedule a FREE Onsite Consultation
Stop Mold and Mildew before They Start
It doesn't take long for mold and mildew to begin growing in a house after the flooding of any kind. Spores of these fungi are present everywhere and only need a suitable place on which to grow. Unless steps are taken quickly, not only your walls and ceilings will be covered with mildew, but your carpets will also be affected. David's offers Atlanta's homeowners, renters, and businesses quick and effective water extraction service to keep your home or commercial site safe from the aesthetic and health problems of mold and mildew.
How to book?
Four Easy Steps
Contact Us
We will schedule your on-site quote when it is convenient for you and least disruptive to your schedule!
Onsite Visit
We present you the quote, after our specialist visit your place
Start
We can start a service within 24 to 48 hours after presenting the quote!
Guarantee
1 year full guarantee for our services!
Schedule a FREE Onsite Consultation