Rapid and Effective Water Damage Restoration Services in Milton
At David's Hardwood Flooring, we recognize that water damage can wreak havoc on your precious hardwood floors, potentially leading to costly repairs and diminishing the value of your property. Serving the Milton community, our mission is to provide exceptional water damage restoration services that go above and beyond your expectations. Our highly trained and dedicated team of professionals is well-versed in handling all types of water damage scenarios, leveraging the latest technology and cutting-edge equipment to ensure the best results. We are committed to delivering prompt and efficient services 24/7, as we know how crucial it is to act quickly in cases of water damage to prevent further deterioration and minimize repair costs. Our comprehensive water damage restoration process entails a meticulous evaluation of the affected area, pinpointing the source of the damage, and devising a tailored solution to cater to your unique needs, all the while adhering to industry standards and guidelines to guarantee the utmost safety and quality.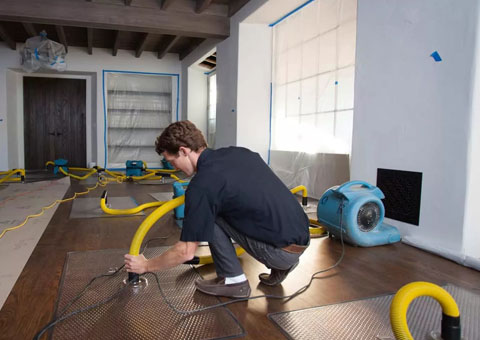 In addition to our outstanding water damage restoration services, David's Hardwood Flooring is dedicated to helping you prevent future incidents by offering professional advice and preventative measures. Our team of experts will work closely with you to discuss the best practices for maintaining the integrity of your hardwood floors and ensuring they remain in pristine condition for years to come. We understand that dealing with water damage can be a stressful and overwhelming experience, which is why our empathetic customer service team is always on hand to address your concerns and answer any questions you may have throughout the process.
David's Hardwood Flooring's extensive range of services includes water extraction, drying, dehumidification, mold remediation, and floor refinishing to provide a comprehensive solution for all your water damage restoration needs. Our team of seasoned professionals is committed to restoring the beauty and functionality of your hardwood floors while minimizing disruption to your daily life. We take pride in our attention to detail, ensuring that each project is completed with the highest level of craftsmanship and care, leaving your floors looking as good as new. With our unparalleled commitment to customer satisfaction, you can trust David's Hardwood Flooring to help you reclaim the comfort and value of your property.
Schedule a FREE Onsite Consultation
Don't let water damage compromise the beauty and longevity of your hardwood floors – contact David's Hardwood Flooring today for a free consultation and let our team of experts guide you through the restoration process. We believe in providing transparent and reliable services, and our competitive pricing ensures that you receive the best value for your investment. At David's Hardwood Flooring, we are dedicated to helping you protect and preserve the elegance of your hardwood floors, so you can continue to enjoy them for years to come.
How to book?
Four Easy Steps
Contact Us
We will schedule your on-site quote when it is convenient for you and least disruptive to your schedule!
Onsite Visit
We present you the quote, after our specialist visit your place
Start
We can start a service within 24 to 48 hours after presenting the quote!
Guarantee
1 year full guarantee for our services!
Schedule a FREE Onsite Consultation