Revive Your Hardwood Floors with Expert Repair Services in Marietta
David's Hardwood Flooring takes pride in offering exceptional hardwood floor repair services to the people of Marietta. Our talented team of professionals, known for their outstanding flooring work, is also capable of tackling various home improvement projects. We approach each hardwood floor repair project with dedication, aiming to exceed our client's expectations and provide meticulous workmanship while addressing every detail.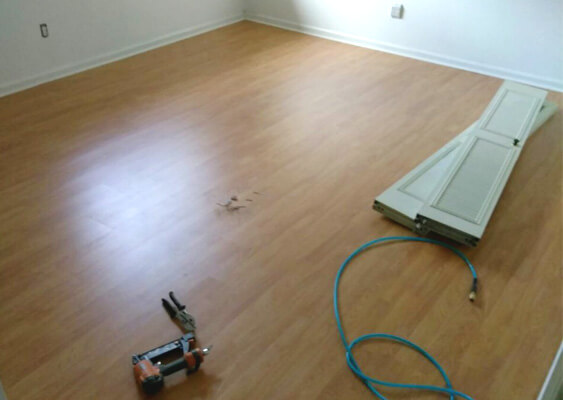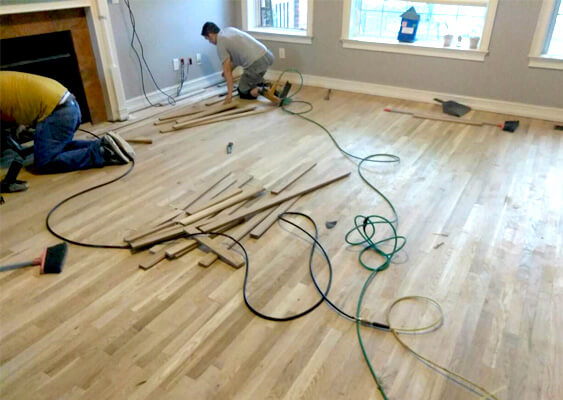 In Marietta, our hardwood floor repair process is both comprehensive and detail-oriented. We begin by assessing the condition of your hardwood floors and identifying any damages or issues that require repair. After determining the extent of the damage, we develop custom repair solutions tailored to your specific needs and preferences, ensuring a seamless restoration of your hardwood floors. Our team of experienced professionals, armed with state-of-the-art tools and equipment, delivers reliable and efficient hardwood floor repair services.
At David's Hardwood Flooring, we place great emphasis on transparent communication and a customer-centric approach. Throughout the hardwood floor repair process, we keep you informed of our progress and remain available to address any questions or concerns that may surface. Our primary goal is to provide personalized solutions that meet your requirements, ensuring a successful and satisfying outcome for your hardwood floor repair project.
Schedule a FREE Onsite Consultation
If you're searching for expert hardwood floor repair services in Marietta, look no further than David's Hardwood Flooring. Contact us at (470) 481-0367 to discuss your project and learn more about our comprehensive range of services. Our knowledgeable team is eager to answer your questions and offer professional guidance on the most suitable solution for your hardwood floor repair needs. Choose our team for your project and experience the exceptional level of service and client satisfaction that sets us apart in the industry.
How to book?
Four Easy Steps
Contact Us
We will schedule your on-site quote when it is convenient for you and least disruptive to your schedule!
Onsite Visit
We present you the quote, after our specialist visit your place
Start
We can start a service within 24 to 48 hours after presenting the quote!
Guarantee
1 year full guarantee for our services!
Schedule a FREE Onsite Consultation