Discover the Beauty of Refinished Hardwood Floors in Smyrna
David's Hardwood Flooring is the premier provider of hardwood floor refinishing services in Smyrna. We understand that hardwood floors are a significant investment in your home, and we are committed to helping you maintain their beauty and elegance. Our team of professionals is experienced, knowledgeable, and dedicated to providing exceptional service and outstanding results every time. We take pride in our work and guarantee your satisfaction with every project.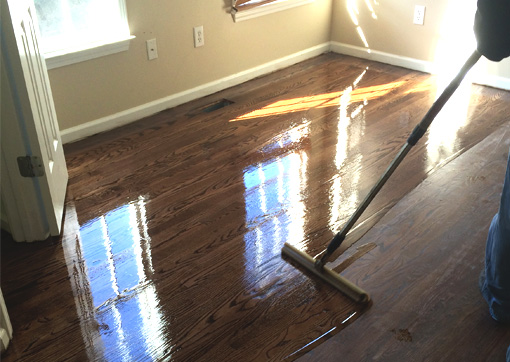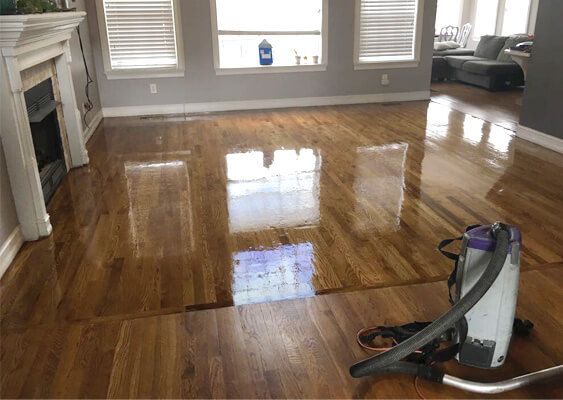 Our refinishing process begins with a thorough assessment of your hardwood floors. We inspect each plank and determine the best approach to restore the floors' natural beauty. Our team uses state-of-the-art equipment and high-quality products to achieve flawless results. We take great care to protect your home during the refinishing process, ensuring that there is no mess or debris left behind. Our sanding machines are dustless, and we use environmentally friendly products that are safe for your family and pets.
We offer a wide range of stain options to choose from, so you can select the perfect shade that matches your interior decor. Once the stain is dry, we apply a protective finish to seal and protect the wood from future damage. Our finishes are durable and long-lasting, ensuring that your hardwood floors will maintain their beauty for years to come. We also offer repair services for scratches, dents, and other damage that may have occurred over time.
Schedule a FREE Onsite Consultation
At David's Hardwood Flooring, we understand the importance of having a beautiful and functional home. Our hardwood floor refinishing services are designed to improve the appearance and value of your home, making it a comfortable and welcoming space for you and your family. Refinishing your hardwood floors is also an eco-friendly option, as it allows you to reuse and restore your existing floors rather than replace them with new materials. Contact us today to schedule a consultation and discover the beauty of refinished hardwood floors in Smyrna.
How to book?
Four Easy Steps
Contact Us
We will schedule your on-site quote when it is convenient for you and least disruptive to your schedule!
Onsite Visit
We present you the quote, after our specialist visit your place
Start
We can start a service within 24 to 48 hours after presenting the quote!
Guarantee
1 year full guarantee for our services!
Schedule a FREE Onsite Consultation