Restore the Beauty and Shine of Your Floors in Roswell
For homeowners in Roswell seeking to revitalize their worn or damaged hardwood floors, David's Hardwood Flooring provides exceptional refinishing services. Our team of skilled professionals possesses the expertise necessary to bring your hardwood floors back to life, restoring their original luster and enhancing the overall appearance of your home.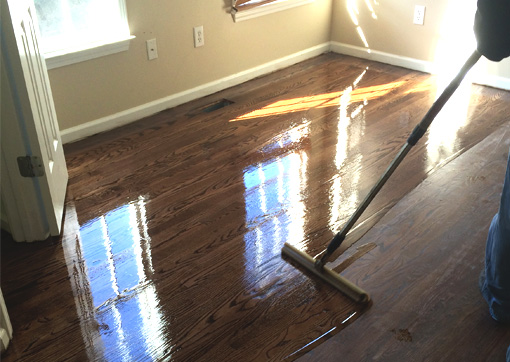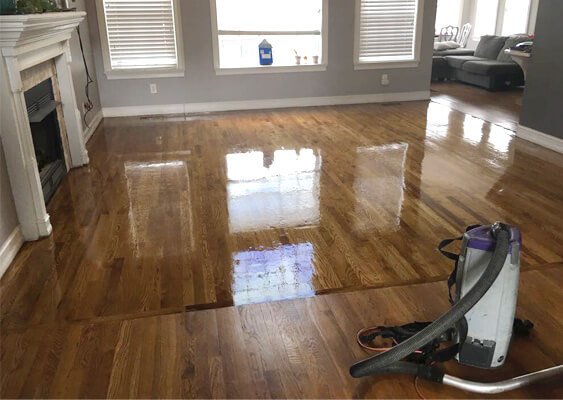 Over time, hardwood floors can lose their shine, accumulate scratches, and develop other imperfections. Our refinishing process begins with a thorough assessment of your flooring's condition to determine the most suitable approach for restoration. Our team will meticulously sand and remove any surface imperfections before applying a fresh stain and finish, ensuring that your floors look as good as new.
At David's Hardwood Flooring, we are committed to delivering outstanding workmanship and professionalism in every hardwood floor refinishing project. We use high-quality materials, advanced techniques, and industry best practices to ensure that your floors are expertly restored to their original splendor. Our attention to detail and dedication to customer satisfaction ensures that your flooring investment is protected and your home's value is preserved.
Schedule a FREE Onsite Consultation
When it comes to top-quality hardwood floor refinishing services in Roswell, look no further than David's Hardwood Flooring. Contact us at (470) 705-6478 to discuss your flooring needs and discover the wide range of home improvement services we offer. Our dedicated team is ready to provide expert advice, personalized solutions, and exceptional customer care, ensuring a stunning outcome that will leave your floors looking their best. Trust us for unmatched quality and service in the Roswell area.
How to book?
Four Easy Steps
Contact Us
We will schedule your on-site quote when it is convenient for you and least disruptive to your schedule!
Onsite Visit
We present you the quote, after our specialist visit your place
Start
We can start a service within 24 to 48 hours after presenting the quote!
Guarantee
1 year full guarantee for our services!
Schedule a FREE Onsite Consultation