Revive Your Hardwood Floors with Our Professional Refinishing Services in Milton
At David's Hardwood Flooring, we pride ourselves on our expertise in hardwood floor refinishing, bringing new life to the homes of Milton and its surrounding areas. Our team of skilled professionals is dedicated to ensuring that each and every customer receives the highest level of craftsmanship and care. With years of experience in the industry, we've honed our skills and knowledge to provide a service that is not only efficient but also produces stunning results. We understand that your home is your sanctuary, and it's our mission to help you maintain its beauty and longevity through our hardwood floor refinishing services.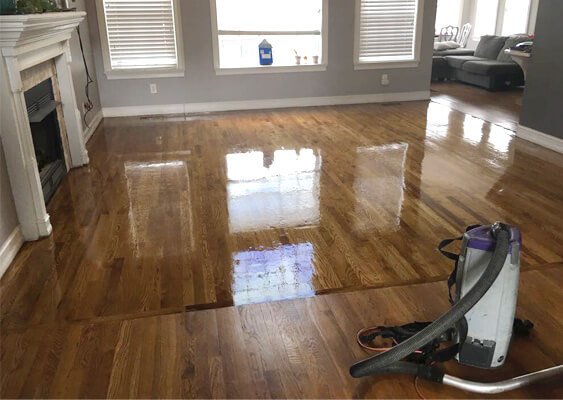 Our hardwood floor refinishing process begins with a comprehensive assessment of your flooring. We take the time to understand the type of wood, its age, and the existing finish in order to create a customized solution tailored to your specific needs. Our team will then meticulously sand the floors to remove any imperfections, scratches, or old stains that may have built up over the years. This process ensures that we achieve a smooth, even surface that will serve as the perfect canvas for the refinishing process. We then employ a dust containment system to minimize the impact of the sanding process on your home, maintaining a clean and safe environment throughout the project.
At David's Hardwood Flooring, we offer a wide range of finishes and stains to suit your unique style and preferences. Our team will guide you through the selection process, ensuring that you choose the perfect color and finish to enhance the natural beauty of your hardwood floors. Once your selection has been made, our professionals will expertly apply the chosen finish to your floors, employing the latest industry techniques to guarantee flawless, lasting results. We take great care to ensure that every detail is attended to, as we know that a beautifully refinished hardwood floor can have a transformative effect on the overall aesthetic of your home.
Schedule a FREE Onsite Consultation
Customer satisfaction is of the utmost importance to us at David's Hardwood Flooring. We are committed to providing a seamless and enjoyable experience for our clients in Milton and beyond. From our initial consultation to the final walk-through, we strive to exceed your expectations and deliver a hardwood floor refinishing service that is second to none. Our team of experts is always available to answer any questions or concerns that you may have throughout the process, ensuring that you feel confident and informed every step of the way. Trust in David's Hardwood Flooring to restore the beauty and elegance of your hardwood floors, and experience the difference that our dedication to excellence can make in your home.
How to book?
Four Easy Steps
Contact Us
We will schedule your on-site quote when it is convenient for you and least disruptive to your schedule!
Onsite Visit
We present you the quote, after our specialist visit your place
Start
We can start a service within 24 to 48 hours after presenting the quote!
Guarantee
1 year full guarantee for our services!
Schedule a FREE Onsite Consultation