Marietta's Hardwood Floor Refinishing Experts – Restore Your Floors' Beauty
At David's Hardwood Flooring, we take pride in bringing top-notch hardwood floor refinishing services to the wonderful community of Marietta. Our esteemed reputation is founded on delivering exceptional flooring solutions, and our proficient team of professionals is adept at tackling a wide variety of projects. True to our promise, we ensure that every hardwood floor refinishing project we undertake is characterized by our steadfast dedication to customer satisfaction, superior workmanship, and keen attention to detail.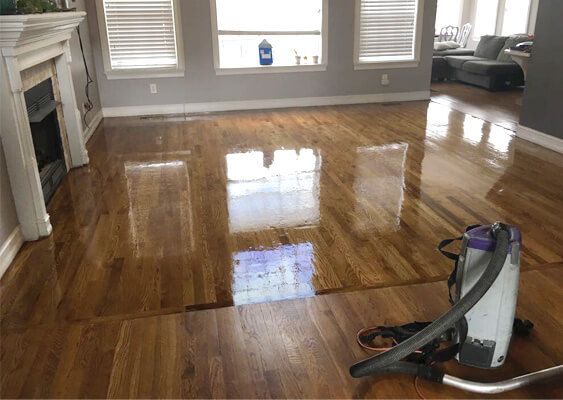 Our hardwood floor refinishing process in Marietta is both meticulous and efficient, breathing new life into your flooring by restoring its original luster and charm. We initiate the process with a comprehensive evaluation of your hardwood floors, pinpointing areas of damage, wear, or imperfections that necessitate attention. Our team then skillfully employs advanced tools and techniques to revitalize your floors, from sanding and staining to applying a protective finish. Recognizing the importance of prompt service, we make it our mission to complete each project within the agreed-upon timeline and budget, minimizing any disruptions to your daily activities.
Here at David's Hardwood Flooring, we prioritize open communication and customized service. During the hardwood floor refinishing process, we maintain transparency, keeping you apprised of our progress and addressing any queries or concerns that may arise. Our team is committed to delivering tailored solutions that align with your specific needs, guaranteeing your satisfaction upon the completion of your hardwood floor refinishing project. Regardless of the extent of damage or wear, you can have confidence in our team to produce exceptional results.
Schedule a FREE Onsite Consultation
If you're seeking professional hardwood floor refinishing services in Marietta, look no further than David's Hardwood Flooring. Reach out to us at (470) 481-0367 to discuss your project and discover more about our wide array of services. Our knowledgeable team is eager to answer your questions and offer expert guidance on the optimal solution for your hardwood floor refinishing needs. Entrust your project to us, and experience the unmatched excellence and customer satisfaction that our team consistently delivers.
How to book?
Four Easy Steps
Contact Us
We will schedule your on-site quote when it is convenient for you and least disruptive to your schedule!
Onsite Visit
We present you the quote, after our specialist visit your place
Start
We can start a service within 24 to 48 hours after presenting the quote!
Guarantee
1 year full guarantee for our services!
Schedule a FREE Onsite Consultation