Transform Your Floors with Expert Hardwood Floor Refinishing in Decatur
Hardwood floors are a timeless and beautiful addition to any home, but over time, wear and tear can cause their once-pristine surfaces to lose their luster. In Decatur, homeowners looking to restore the original charm and elegance of their hardwood floors can rely on the expertise of David's Hardwood Flooring. Our team of professionals specializes in hardwood floor refinishing, providing exceptional results that breathe new life into your living spaces.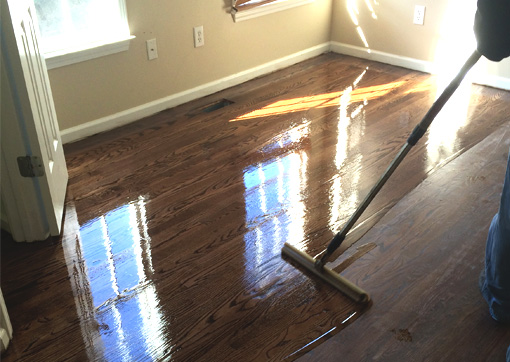 At David's Hardwood Flooring, we understand that each hardwood floor is unique and requires a tailored approach to achieve the best outcome. Our refinishing process begins with a thorough assessment of your flooring, identifying the type of wood, its age, and any existing damage or wear. Based on this evaluation, we develop a customized refinishing plan that includes expert sanding, staining, and sealing techniques to bring out the natural beauty and character of your hardwood floors.
Our commitment to excellence goes beyond our meticulous refinishing process. The team at David's Hardwood Flooring uses high-quality materials and industry-leading equipment to ensure a flawless and dust-free refinishing experience. Additionally, our professional craftsmen stay up-to-date with the latest trends and techniques, allowing us to offer a wide range of finishes and colors to complement your home's design and style.
Schedule a FREE Onsite Consultation
When it comes to hardwood floor refinishing in Decatur, the choice is clear: David's Hardwood Flooring is your trusted partner for restoring your floors to their former glory. Our dedication to customer satisfaction, combined with our years of experience, ensures that your investment in our services will result in stunning and long-lasting results. Contact us today at (470) 705-6478 to discuss your refinishing needs and schedule a consultation. Let David's Hardwood Flooring rejuvenate your home's hardwood floors, enhancing both their beauty and value.
How to book?
Four Easy Steps
Contact Us
We will schedule your on-site quote when it is convenient for you and least disruptive to your schedule!
Onsite Visit
We present you the quote, after our specialist visit your place
Start
We can start a service within 24 to 48 hours after presenting the quote!
Guarantee
1 year full guarantee for our services!
Schedule a FREE Onsite Consultation