Hardwood Floor Refinishing in Alpharetta
Limited Offer:
15% OFF
For First Time Service
(470) 705-6478
Hardwood Floor Refinishing in Alpharetta
Limited Offer:
15% OFF
For First Time Service
(470) 705-6478
Rejuvenate Your Floors with Hardwood Floor Refinishing in Alpharetta
We are David's Hardwood Flooring, a leading hardwood floor refinishing company that has been serving the residents of Alpharetta for several years. Our team is known for our dedication to quality workmanship and customer satisfaction. We specialize in transforming dull, worn-out hardwood floors into beautiful, rejuvenated surfaces using our expertise and state-of-the-art equipment.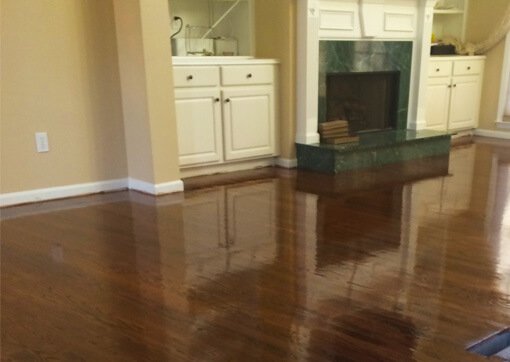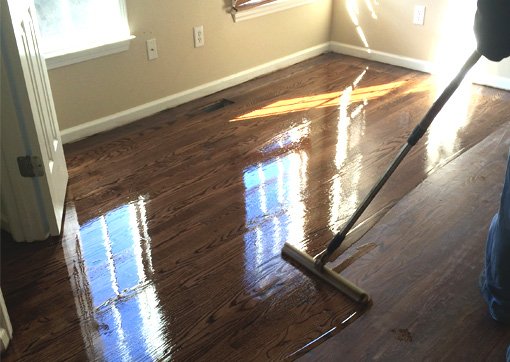 One of the things that set us apart from other companies in Alpharetta is our attention to detail. Our refinishing process begins with an in-depth evaluation of your existing floor's condition, which allows us to determine the most appropriate course of action. We may sand down the surface to remove any imperfections and create a smooth, even foundation. After sanding, we meticulously apply stain and finish, using only the finest quality products to guarantee a long-lasting, durable result.
At David's Hardwood Flooring, we are committed to providing a seamless and hassle-free experience for our clients in Alpharetta. We understand that refinishing a hardwood floor can be a disruptive process for homeowners, so we take extra care to minimize disturbance and maintain a clean work environment. By employing advanced dust containment systems and carefully protecting the surrounding areas, we ensure that your home remains spotless throughout the refinishing process.
Schedule a FREE Onsite Consultation
We have built a solid reputation in Alpharetta as a reliable and trustworthy company, thanks to our unwavering commitment to delivering excellent customer service. By consistently exceeding expectations, we have become the go-to provider for hardwood floor refinishing in the area. If you're looking for a professional team that can breathe new life into your tired, worn hardwood floors, look no further than David's Hardwood Flooring.
How to book?
Four Easy Steps
Contact Us
We will schedule your on-site quote when it is convenient for you and least disruptive to your schedule!
Onsite Visit
We present you the quote, after our specialist visit your place
Start
We can start a service within 24 to 48 hours after presenting the quote!
Guarantee
1 year full guarantee for our services!
Schedule a FREE Onsite Consultation