Restore Your Floors to Their Former Glory with Our Floor Repair in Milton
At David's Hardwood Flooring, we understand that your floors are the foundation of your home's aesthetic appeal and value, and that's why we are committed to providing top-notch floor repair services to our valued clients in Milton. With years of experience under our belts, our team of skilled professionals has mastered the art of repairing various types of flooring, including hardwood, laminate, and engineered wood. Whether it's fixing minor scratches and dents, addressing water damage, or replacing broken planks, we are dedicated to restoring your floors to their original beauty and ensuring your complete satisfaction.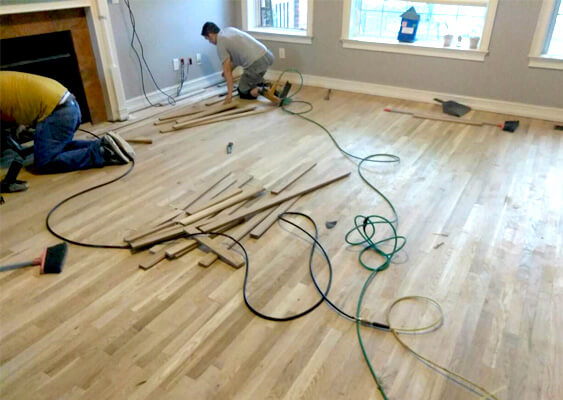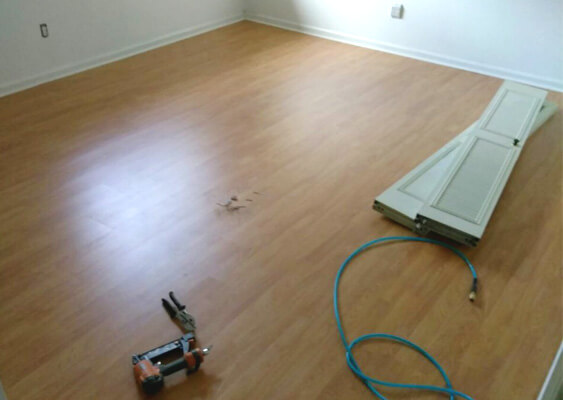 One of the most common issues we encounter in Milton is water damage, which can severely compromise the structural integrity of your floors. With our cutting-edge equipment and advanced techniques, we can assess the extent of the damage and provide a customized repair plan that caters to your specific needs. Our team is adept at extracting excess water, drying the affected area, and replacing damaged wood planks to ensure that your floor remains durable and visually appealing for years to come. We also offer preventative solutions, such as moisture barriers and waterproofing treatments, to safeguard your floors against future water-related issues.
Another essential aspect of our floor repair services in Milton is addressing the wear and tear that occurs over time. At David's Hardwood Flooring, we pride ourselves on our attention to detail and commitment to quality workmanship. Our team meticulously assesses each flooring issue, whether it's a small scratch or a deep gouge, and employs the most appropriate repair techniques to make your floors look brand new. In addition to repairing cosmetic imperfections, we also provide refinishing services to restore the luster and shine of your hardwood floors. By employing state-of-the-art sanding, staining, and sealing methods, we can bring your floors back to life and ensure they remain a stunning centerpiece in your home.
Schedule a FREE Onsite Consultation
Customer satisfaction is our top priority at David's Hardwood Flooring, and we believe that a successful floor repair project starts with effective communication. From the moment you contact us for a free consultation, our team is dedicated to understanding your needs, discussing your options, and providing you with a comprehensive, transparent quote. Throughout the repair process, we keep you informed of our progress and work closely with you to ensure that the end result meets your expectations. Our team is also committed to respecting your property by using protective measures, such as dust containment systems and clean-up procedures, to minimize disruptions to your daily routine.
How to book?
Four Easy Steps
Contact Us
We will schedule your on-site quote when it is convenient for you and least disruptive to your schedule!
Onsite Visit
We present you the quote, after our specialist visit your place
Start
We can start a service within 24 to 48 hours after presenting the quote!
Guarantee
1 year full guarantee for our services!
Schedule a FREE Onsite Consultation