Restore Your Floors to their Former Glory with Our Expert Repair Services in Alpharetta
At David's Hardwood Flooring, we understand that your home is a reflection of your personal style and taste. As the leading floor repair specialists in Alpharetta, we take pride in providing top-notch, professional services that cater to the unique needs of our diverse clientele. Our skilled team of technicians works diligently to restore the natural beauty and functionality of your floors, ensuring they remain an integral part of your home's aesthetic appeal. Our commitment to excellence and unparalleled craftsmanship has solidified our reputation as the go-to floor repair service provider in the Alpharetta area.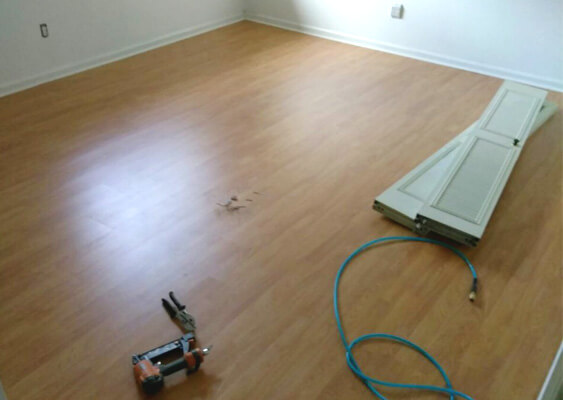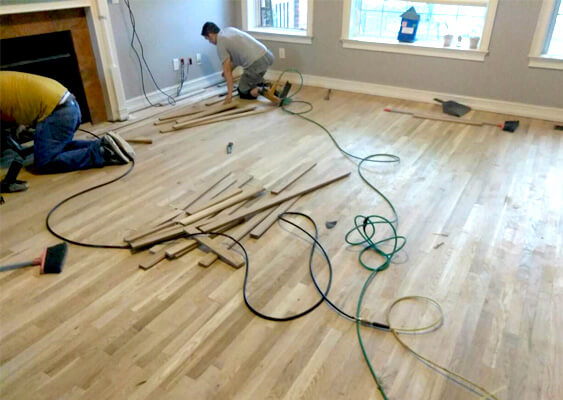 Our Floor Repair Alpharetta Services cover a wide range of flooring types, including hardwood, laminate, and engineered wood. We understand that each flooring material has its unique characteristics and requires specialized care and attention. Therefore, our technicians undergo rigorous training to develop the necessary skills and expertise to handle any repair job, regardless of the floor type. Our comprehensive repair services include fixing scratches, dents, and water damage, and even replacing damaged planks or sections. With our keen attention to detail and use of state-of-the-art equipment, we are well-equipped to address any floor repair concerns you may have.
At David's Hardwood Flooring, we believe in offering more than just exceptional floor repair services. We are committed to providing a seamless customer experience, from the initial consultation to the final inspection. Our team of dedicated professionals will work closely with you to assess your flooring's condition, discuss your repair options, and develop a tailored solution that meets your specific needs and budget. We recognize the importance of minimizing disruptions to your daily life, which is why we strive to complete each repair project efficiently and with the utmost care, leaving you with beautifully restored floors that enhance the overall appeal of your home.
Schedule a FREE Onsite Consultation
In addition to our Floor Repair Alpharetta Services, we also offer a comprehensive range of flooring solutions, such as installation, refinishing, and maintenance. As a full-service flooring company, our goal is to be your one-stop shop for all your flooring needs. We are dedicated to providing an unmatched level of service and quality that has earned us the trust and loyalty of countless satisfied customers in the Alpharetta area. Experience David's Hardwood Flooring differences and discover why we are the premier choice for all your flooring requirements. Contact us today to schedule a free consultation and let our team of experts help you achieve the flawless floors you've always envisioned.
How to book?
Four Easy Steps
Contact Us
We will schedule your on-site quote when it is convenient for you and least disruptive to your schedule!
Onsite Visit
We present you the quote, after our specialist visit your place
Start
We can start a service within 24 to 48 hours after presenting the quote!
Guarantee
1 year full guarantee for our services!
Schedule a FREE Onsite Consultation