Water Damage Restorations In Atlanta, GA
Limited Offer:
15% OFF
For First Time Service
(470) 705-6478
Water Damage Restorations In Atlanta, GA
Limited Offer:
15% OFF
For First Time Service
(470) 705-6478
Emergency Flood Services Atlanta, GA
David's flood services work 24 hours a day, all 365 days a year. We truly understand that response time is a critical factor in any emergency and our immediate response teams reach the damaged site in no time to start their work. Our certified and knowledgeable technicians, with years of experience, are reputed for their fast action and the ability to handle all aspects of a water damage emergency; of any kind and any intensity.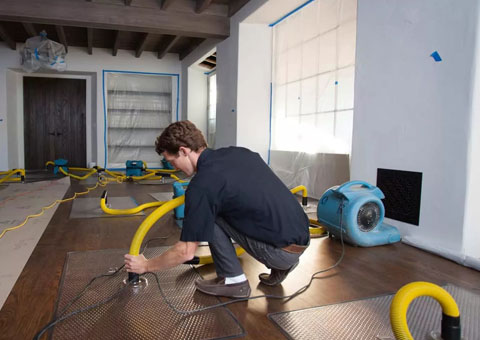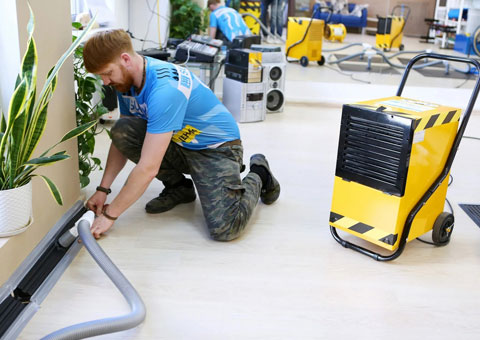 If you see signs of water damage in your house, don't delay and get in touch with David's experts. Keep in mind that fast action and quick timings are the two most important factors. Water is a silent enemy and will weaken the very foundation of your house if you don't take the right action at the right time. It is a wrong notion to believe that you can handle mild water damage on your own. Your property or house needs to be 100% free of moisture or both, your property and your belongings will get damaged silently and slowly by water. Then perhaps it will be too late to restore some of the items. The costs involved too can get higher if you delay the whole process of water damage flood and repair.
Our experts working 24/7/365 offer quick action and fast services and will reach your house in the shortest possible time once they get a call from you. We offer customized solutions with 100% satisfaction. Your water damage woes will be handled professionally with the best equipment and the latest technology. With us, you will enjoy professional services and valuable action promptly. We aim to look after the residents of Miami and the surrounding areas with complete dedication and offer efficient and successful solutions.
Water damage in your property or house may arise due to different sources. Maybe there was heavy snow or rainfall or maybe a leaking roof led to the problem. Perhaps you live in a flood-prone area. Whatever the root cause behind the damage, it is important to realize that water damage can severely affect your home and you need to act fast and without delay. Only professional experts, like David's flood company, can be the best and the single option if you truly want to say goodbye to all your water damage problems forever. But before they arrive, make sure the source of any leaking water in your property has been siphoned off.
Most people, in case of minor water damage, ignore to call the specialist and attempt water damage flood on their own. Well, there are many good reasons why you should not try to tackle water damage problems on your own. Read on to know why. Even if you have a minor water damage problem on your hands, you will still need to decontaminate and disinfect the damaged area along with water extraction and drying. There has to be no moisture in the house or you will soon start seeing patches of golf growth. Professionals like David's experts will know what chemicals to use and in what concentration depending on the intensity of the damage.
Schedule a FREE Onsite Consultation
Next, you will probably not have the latest equipment and may be following the age-old methods of dealing with the water-damaged area. A professional water flood company will have the advanced technology and the latest equipment to help you out. Hence, they will be able to carry out the damage cleanup in a much more efficient manner. Plus, you cannot match the experience and knowledge of these experts. Whenever you are dealing with water damage problems in your residential or commercial property, whether major or minor, it is always best to call in a professional company such as David's, who will see the larger picture in the house and act accordingly.
How to book?
Four Easy Steps
Contact Us
We will schedule your on-site quote when it is convenient for you and least disruptive to your schedule!
Onsite Visit
We present you the quote, after our specialist visit your place
Start
We can start a service within 24 to 48 hours after presenting the quote!
Guarantee
1 year full guarantee for our services!
Schedule a FREE Onsite Consultation