Exceptional Hardwood Floor Refinishing Services in Dunwoody
At David's Hardwood Flooring, we take pride in offering premier hardwood floor refinishing services in Dunwoody. With years of experience under our belts, we have honed our skills and mastered the art of restoring the natural beauty of hardwood floors. Our team of trained professionals understands that every hardwood floor has its unique charm and history. That's why we approach each refinishing project with meticulous care and attention, ensuring we revive the original grandeur of your floors.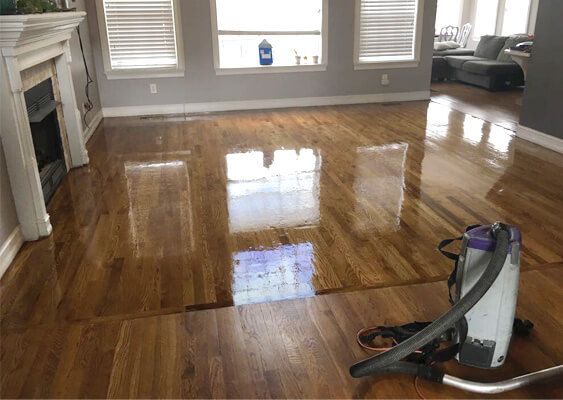 We are equipped to handle a wide range of hardwood floor conditions. From floors worn out by heavy foot traffic to those dulled by time, we can bring your hardwood floors back to life. Our refinishing services cover everything from sanding and staining to sealing and polishing. Our process begins with a detailed assessment of your hardwood floors. We examine the condition of the wood, identify any damages, and evaluate the level of wear. Based on this analysis, we craft a custom refinishing plan tailored to your floor's specific needs.
We use state-of-the-art equipment and industry-approved techniques to ensure a dust-free and efficient sanding process. After sanding, we carefully apply the stain, if desired, to give your floor a new color or match its original hue. The final step is sealing the floor with high-quality finishes that provide a durable protective layer and a beautiful sheen. What sets us apart is our unwavering commitment to customer satisfaction. We make sure to cause minimal disruption to your daily routine during the refinishing process, and we always leave your home clean and dust-free.
Schedule a FREE Onsite Consultation
At David's Hardwood Flooring, we believe that a beautifully refinished hardwood floor can transform your space and enhance your home's overall aesthetic appeal. Choose us for your hardwood floor refinishing needs in Dunwoody, and experience the blend of quality, craftsmanship, and customer service that makes us the preferred choice in the area. Contact us today to schedule a consultation.
How to book?
Four Easy Steps
Contact Us
We will schedule your on-site quote when it is convenient for you and least disruptive to your schedule!
Onsite Visit
We present you the quote, after our specialist visit your place
Start
We can start a service within 24 to 48 hours after presenting the quote!
Guarantee
1 year full guarantee for our services!
Schedule a FREE Onsite Consultation